The Israeli Ambassador's letter is just plain wrong
Gilad Erdan's letter is demeaning of Israel. Its central pathos is the assertion that Israel has the right to defend itself. No other country makes an issue of its right to defend itself, because it is nothing less than its right to exist. Yet again, Israel draws its own existence into question.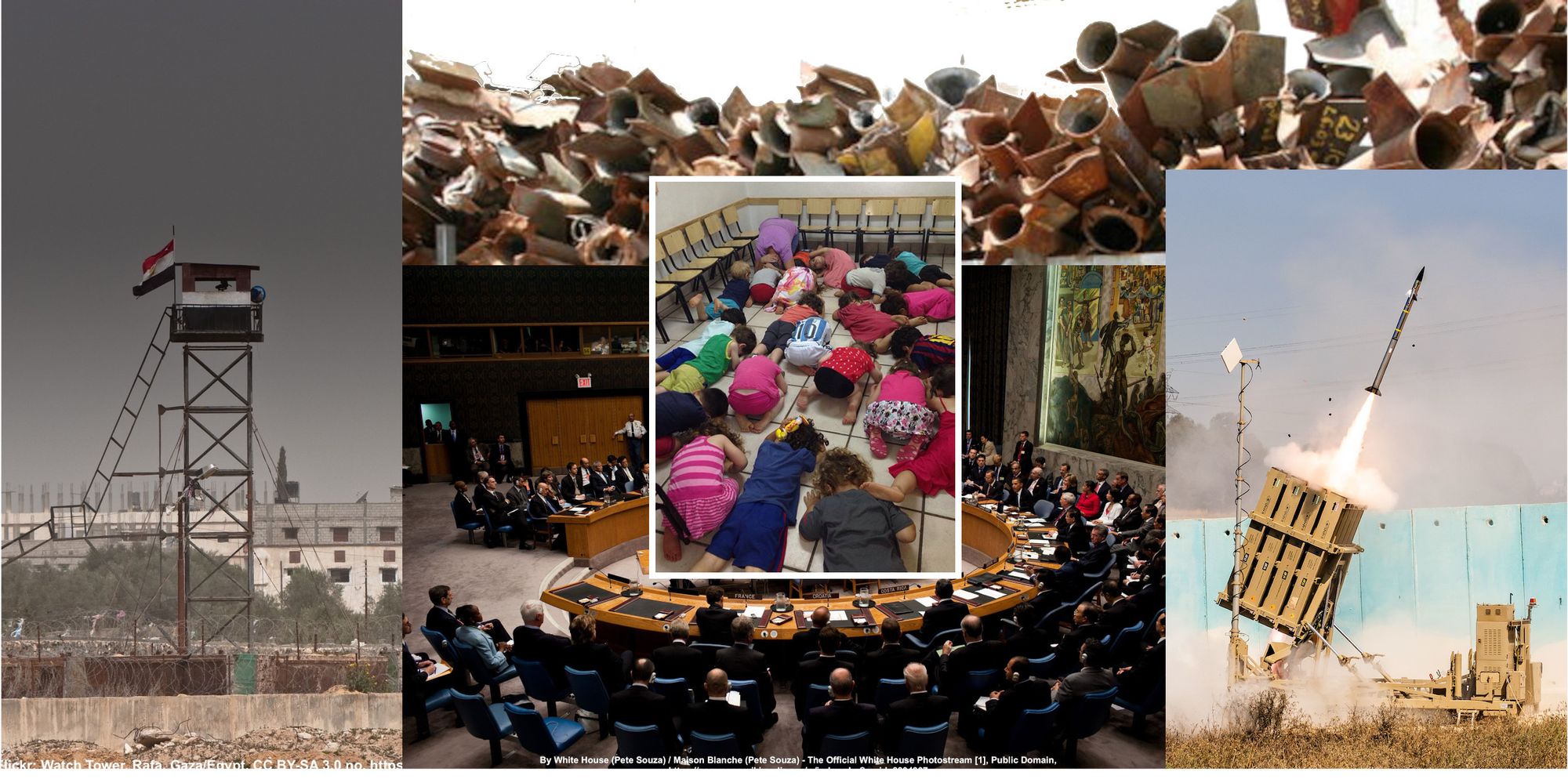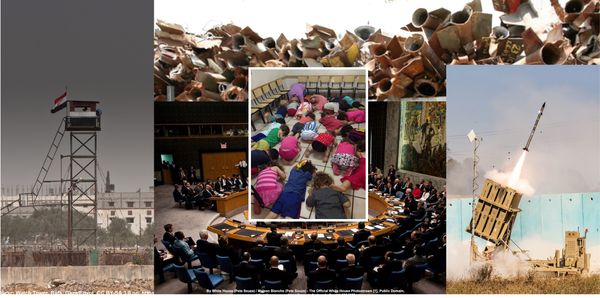 Gilad Erdan famously refused to kowtow to Barack Obama. He was clear that Israel is not the fifty-first state of the United States. The country existed in its own right and there was no need to spell it out. That was then.
In what Israel National News describes as "a sharply worded letter" to the United Nations Security Council, Ambassador Erdan asserts Israel's right to defend itself. We must ask, what does it mean to exist, if you do not have the right to defend that existence? Indeed, it is possible to argue that the right to defend oneself is a prerequisite for existence, otherwise the existence is a sham, forfeit before it is even established.
To assert that Israel has the right to defend itself is to assert that Israel has the right to exist; to assert that Israel has the right to exist is to show that, in your own mind, that existence is in question. Therefore, to assert that Israel has the right to defend itself is to project Israel's questionable existence from your own mind into the minds of others. Every country simply defends itself, without feeling the need to assert any right to do so, except Israel. This amounts to Israel apologising not only for defending itself, but for existing.
Ambassador Erdin's letter opens with a justification before a body not remotely interested in the right or wrong of Israel's actions:
Look at how bad these terrorists are—
Last night, in response to the barrage of over 100 rocket attacks launched last week (May 2-3) against the civilian population in southern Israel as well as numerous terror attacks carried out against civilians,
We had no alternative but to act—
the IDF launched Operation 'Shield and Arrow,'
But we took extra special care to neutralise only the really, really, really bad people—
a targeted operation against senior members of the Palestinian Islamic Jihad (PIJ) terrorist organization in the Gaza Strip. …Israel acted in a precise and limited manner against senior military officials in the PIJ who were directly responsible for facilitating attacks and launching rockets and missiles against Israelis,
We have a proper reason—
in order to protect Israel's citizens and thwart the planned attacks.
Please understand the wider context. This handful of extremists put their own innocent civilians* in danger—
[Islamic Jihad] uses the citizens of the Gaza Strip as human shields - they hide their rockets among the civilian population, use private houses as situation rooms and fire from dense urban areas.
Don't just take our word for it. Other big names say so, too—
It is a designated terrorist organisation by Australia, Canada, the EU, Japan, New Zealand, the U.K., U.S., and Israel.
Did I mention how careful we were and how bad they are?—
The operation was a targeted action against an active terrorist infrastructure,
They fired 100 rockets, destroyed private dwellings, forced us to evacuate several cities. It was almost bad enough to be a threat—
which posed an imminent threat.
But please, please. This does not mean we intend to solve the problem. In fact, we give you a categorical assurance that we are not interested in solving the problem—
The State of Israel is not interested in an escalation.
This is not about actually defending our people and sovereignty. Our vigorous claim merely concerns our right to do so—
However, Israel has the right and duty to defend its people and sovereignty and will continue to do so vigorously.
Please, be reasonable. Cut us some slack—
I call on the Security Council to condemn the indiscriminate rocket attacks on Israeli civilians launched from Gaza, and to support Israel in our legitimate right of self-defense.
The right to exist is inseparable from the right to defence. Therefore, once existing, the only right to assert is the right to not be attacked. This is the right that every country asserts. This is the baseline. It is point zero. The country that falls back from the right to not be attacked onto the right to defend itself, ipso facto asserts the right of others to attack her. By asserting the right to defend herself, Israel places herself below the baseline and then claims entitlement to that baseline. The assertion that Erdan's letter should be making is that no one has the right to attack Israel. The assertion it currently makes is that Israel is less of a state than all other states.
Once the right to not be attacked is asserted, then the existence of even one rocket in Gaza, fired or not, fielded or not, assembled or not, is ample reason to destroy it and everyone and everything associated with it. For that rocket exists for one purpose only, made explicit by its owners at every possible opportunity. It is how they maintain credibility with the moderate majority who dance in the streets every time the handful of extremists murders a Jew.
It is true that the regime in Gaza brutally oppresses the population under its control, but this does not translate into an underclass of innocents who can be prized away from their tyrants and dictators. Israel is still Israel and Jews are still Jews. A brutal Muslim leader is still better than a Jew who saves your child's life. You still aspire for that child whose life the Jew had saved, to become a suicide bomber in Israel. Allah commands the Muslim to obey the Muslim leader, even if that leader oppresses him. Allah commands the Muslims to forever hate the Jews—"forever" means until the Day of Judgement. Rare is the Jew who understands that the wall must be of iron, and while there are Muslims on the other side of it, it will have to stand forever.
None of this is to detract from any of Israel's more than excellent preemptive actions, both within the country and abroad. If anything, this short essay highlights how counter-productive talking about "the right to defend ourselves" is to the work of taking action to preempt attacks. The precedents exist. Imagine Saddam Hussein had dropped a nuclear bomb on Israel and Israel then retaliated by bombing the nuclear facility, claiming the right to defend itself. It is ludicrous. Israel should avoid such stupid talk.
Gilad Erdan's letter is demeaning of both Israel and of the proud Jewish nation. Its central pathos is the assertion that Israel has the right to defend itself. Yet Israel's leaders are surprised that others keep treating it as if it doesn't exist. Type "Israel" into the search box at Security Council Report, "Independent. Impartial. Informative," and it offers: "Golan (Israel/Syria)"; "Middle East (Israel/Palestine)"; "Israel/Palestine"; "Middle East, including the Palestinian Question", and so on and on, except for things like "Israeli Settlements," when an undiminished Israel may be mentioned. This reminds one of motorway signs in the former German Democratic Republic showing the way to "Berlin, Hauptstadt der DDR" so as to avoid saying "Ost-Berlin," an implicit recognition of West Berlin. Certainly, enough people do not recognise Israel's existence, and many of them would dearly like to make that a reality. Israel nourishes them. The UN is full of such people, and they will draw strength from Erdan's naïve letter to them.
For decades Israel's political simpletons, as Ze'ev Jabotinsky called them, have been labouring under the illusion that economic prosperity and material comfort will lure their nemesis, Muslim Arabs, into embracing them. Both the "disengagement" from Gaza and the catastrophic Oslo Accords stand as damning indictments of that illusion. In another form, this illusion maintains that impeccable moral conduct on Israel's part will lure the rest of the world into seeing that Israel is a force for good. But it is much too late for that. The poison got there first. No amount of impeccable moral conduct on Israel's part now is going to impress anybody who already equates moral conduct with hating Israel and killing Jews. Erdan's letter of apology, justification, appeasement and pleading is to people uniquely insensitive to Jewish apology, justification, appeasement and pleading. It shows to Israel's enemies exactly the kind of weakness that confirms them in what they do and encourages them to press on. Victory will be theirs very soon, insha-Allah. And in the meantime, Israelis keep dying.

* Innocent civilians: People who rejoice, share sweets and dance in the streets every time one of the handful of extremists murders a Jew.
Picture credits:
Egyptian watchtower at Gaza Rafah border, Marius Arnesen - Flickr: Watch Tower, Rafa, Gaza/Egypt, CC BY-SA 3.0 no, https://commons.wikimedia.org/w/index.php?curid=11106654
Spent rocket casings, Sderot, Marek Peters / www.marek-peters.comAdditionally you can support Marek Peters by Flattr. - self-made (http://www.marek-peters.com/fotos/krieg/qassam-raketen/), GFDL 1.2, https://commons.wikimedia.org/w/index.php?curid=5629900
A kindergarten in central Israel during a rocket alarm, Israel Defense Forces from Israel - Operation Protective Edge, CC BY 2.0, https://commons.wikimedia.org/w/index.php?curid=34063283
United Nations Security Council, White House (Pete Souza) / Maison Blanche (Pete Souza) - The Official White House Photostream [1], Public Domain, https://commons.wikimedia.org/w/index.php?curid=8804907
Iron Dome battery, IDF Spokesperson's Unit, CC BY-SA 3.0, https://commons.wikimedia.org/w/index.php?curid=117478772
Related posts:
"Death to Israel!" The Iranian plan to attack Israel
Palestinians: The bigger lie that Smotrich exposed
Grossineptitude, Grossidiocy, Grossirresponsibility
The barbarians are at Grand Central putting out the call for genocide
22 years after Ahlam Tamimi, Jews are still surprised that Palestinians celebrate murder
Misguiding the perplexed, Part 1
Misguiding the perplexed, Part 2
Israel: the worst thing that ever happened to Islam