1948 and the Nazis of the Nile*
We were sitting over a book by Anjuli Pandavar, a South African born former Muslim, who writes about the struggle of man against Muslim in every Muslim and Muslim against man in every man brought up in Islamic culture.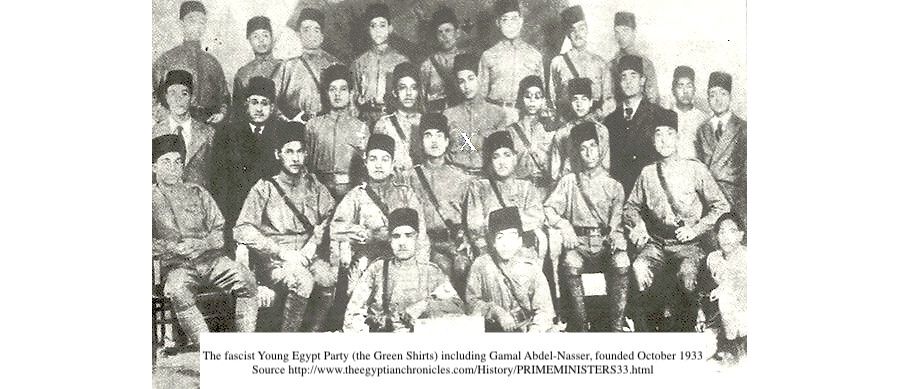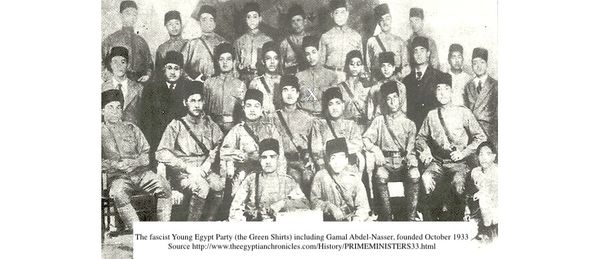 * By ANDRZEJ KORASZEWSKI, cross-posted here under a different title from https://www.listyznaszegosadu.pl/nowy-ateizm-i-krytyka-religii/islam-religia-pokoju 16 August 2021.
---
Another visit of Anjuli Pandavar to Dobrzyn. Looking at the Polish translation of her book before she came, I suddenly realised that one of the fragments is strangely familiar. I had read it before. Where? After a moment's ponder, I reached for a book published in 1950 by an American journalist and photographer of Armenian origin, who, in the spring of 1948, pretending to be an American fascist, went to look at Arab reality.
John Roy Carlson flew initially to Cairo. One of his first visits was to the headquarters of the Egyptian Green Shirts, an organisation formally known as Misr el-Fatah, Young Egypt. The leader of this openly fascist youth organisation, Ahmed Hussein [the "Arab Führer"], talked about people they supposedly knew in common, shared acquaintances. There was no Internet then. There was no way to quickly check either those people, or the fact that Carlson was at this time already known as a Nazi-hunter in the USA. The Green Shirts were associated with the Ikhwan al-Muslimeen, the Muslim Brotherhood.
After breaking the ice, Carlson gained the full confidence of the leader of the Egyptian fascist youth organisation. On the question of Arab religious devoutness, Ahmed Hussein explained:
Our religion is a simple one. It needs no interpreters. We believe in Allah, Master of the world, who holds in his hand the destiny of all people, and of everything. Every piece of paper fluttering in the wind is destined to fall at an appointed spot. Your visit was pre-destined. You came here because Allah led your steps here. What you Americans call fatalism is the very thing that makes us strong. We do not think for ourselves, but place our fate in the hands of Allah. We go through fire, and face a bullet without fear because we know that Allah wills our destiny. We are not afraid of the future. We live today, or die tomorrow. We eat, or not. It is all in the hands of Allah. Our mind, our body, our soul, our life, everything we are and hope to be, belongs to the Master. We are creatures of His will, and have no will of our own over our daily actions, or over our destiny. This is what our religion and our Prophet teach us!
Anjuli looked at this fragment, nodding. The words of an Egyptian fascist from April 1948 show exactly this that she is writing about in 2021. He described his religion with adoration; she describes it with horror and revulsion.
We talked about the publisher's internal review in which a reviewer writes that Anjuli Pandavar's book [Islam versus Muslims & The Apostate] is a bombshell, but at the same time, he is worried about how it will be received by a Polish reader who knows gentle Polish Muslims, those Muslims who treat their religion rather as a cultural tradition, perfectly integrated for centuries, being a part of Polish society. Others know Islam from their excursions to Turkish or Egyptian resorts, where they meet smiling waiters, friendly hotel workers, nice people who absolutely cannot be associated with terrorists. This reviewer recommends publishing the book. He thinks it is very needed, but he warns that there will be a clash of different visions.
We talked for a moment about the shortcuts, which we necessarily have to make when we communicate, and that forgetting that other people have different knowledge and a different picture of the world can change an attempted dialogue into a series of cosmic misunderstandings. Tens of times when I talked about the ties between the Muslim Brotherhood and Nazism, people looked at me with disquiet, suspecting at least obsession, if not mania.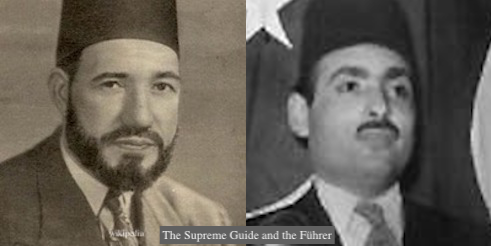 John Roy Carlson met the founder of the Muslim Brotherhood, Hassan al-Banna [a man with "a dangerous Gestapo of his own"], in 1948. It wasn't easy. The leader of the Brotherhood looked at people from the West with disdain and suspicion. In this case, the way was paved by earlier contacts with the Green Shirts and with Muslim Brotherhood members at Cairo University.
Carlson writes that the Brotherhood had huge influence in the Government, the police, and in the Arab League. Not everybody, however, was a supporter, but those who opposed it disappeared one by one. Before Carlson went to Cairo, the judge of the Supreme Court, Ahmed el-Khasindar, was assassinated. When the police received the order to carry out a series of arrests, a grenade thrown during the investigation at the university killed the Police Commander. When Prime Minister Mahmoud Fahmy El-Nokrashy started to press for dealing with the Muslim Brotherhood, [Al-Banna had him] shot dead by a man in police uniform.
Preparing for this visit, Carlson studied Muslim Brotherhood publications, talked to their supporters and opponents.
They preached the doctrine of the Koran in one hand and the sword in the other. It became clear to me why the average Egyptian worshipped the use of force. Terror was synonymous with power! This was one reason why most Egyptians, regardless of class or calling, had admired Nazi Germany. It helped explain the sensational growth of the Ikhwan el-Muslimin. Beyond Egypt, El-Banna envisaged the union of all Moslem countries into a gigantic Islamic power, with himself as caliph — both political and religious leader — of the Moslem world.
When Carlson, together with a translator, entered the headquarters of the Muslim Brotherhood, he saw a quite short man with a rat face and small eyes. The man was wearing a European suit and ["an extra tall tarboosh" (fez), AP] that added a few centimetres to his height. He was seated beneath a large emblem that depicted the Qur'an over two crossed swords. He spoke in an anointed voice, in the pose of a priest, and, Carlson writes, gave the repulsive impression of a murderer pretending to be a saint.
The Koran should be Egypt's constitution, for there is no law higher than Koranic law, …We seek to fulfill the lofty, human message of Islam which has brought happiness and fulfillment to mankind in centuries past. Ours is the highest ideal, the holiest cause and the purest way. …Those who criticize us have fed from the tables of Europe. They want to live as Europe has taught them-to dance, to drink, to revel, to mix the sexes openly and in public.
Carlson asked the leader of the Muslim Brotherhood about the caliphate, about the ideas of the complete confluence of religion and state.
We want an Arabian United States with a Caliphate at its head and every Arab state subscribing wholeheartedly to the laws of the Koran. We must return to the Koran, which preaches the good life, which forbids us to take bribes, to cheat, to kill one's brother. The laws of the Koran are suitable for all men at all times to the end of the world. This is the day and this is the time when the world needs Islam most.
As Carlson listened to this rant, he realised that he had read similar words spoken by Christian priests and secular godly politicians. Al-Banna assured him that there would be no Parliament in the caliphate, no politicians chosen by people. "We are not eager to have a parliament of the representatives of the people, or a cabinet of ministers, unless such representatives and ministers are Koranic Moslems." The Supreme Guide continued:
If we do not find them, then we must ourselves serve as the parliament. Allah and the religious councils will limit our authority so that no one has to fear dictatorship. We aim to smash modernism in government and society. In Palestine our first duty as Moslems is to crush Zionism, which is Jewish modernism. It is our patriotic duty. The Koran commands it.
After these words, the supreme leader went silent, indicating that the audience was over. As they left, the translator asked Carlson about his impressions, and Carlson answered that this is a real man of God.
This conversation from the spring of 1948 makes us realise how strong a foundation this man of God has managed to create. His ideas are alive today in the Islamic Republic of Iran, Turkey and Qatar, his ideas motivated Bin Laden and all al-Qaeda activities, his ideas were implemented by ISIS and are still implemented in Afghanistan, Pakistan, Africa. They have their supporters in Europe and in America.
We were sitting over a book by Anjuli Pandavar, a South African born former Muslim, who writes about the struggle of man against Muslim in every Muslim and Muslim against man in every man brought up in Islamic culture. Al-Banna did not come up with anything, the Koran orders to fight the infidels until the end of the world, or to subjugate the world. Peace will come when the whole world is Islamic. Islam is a religion of peace. Not all Muslims want this. But then they become infidels and must be killed as infidels.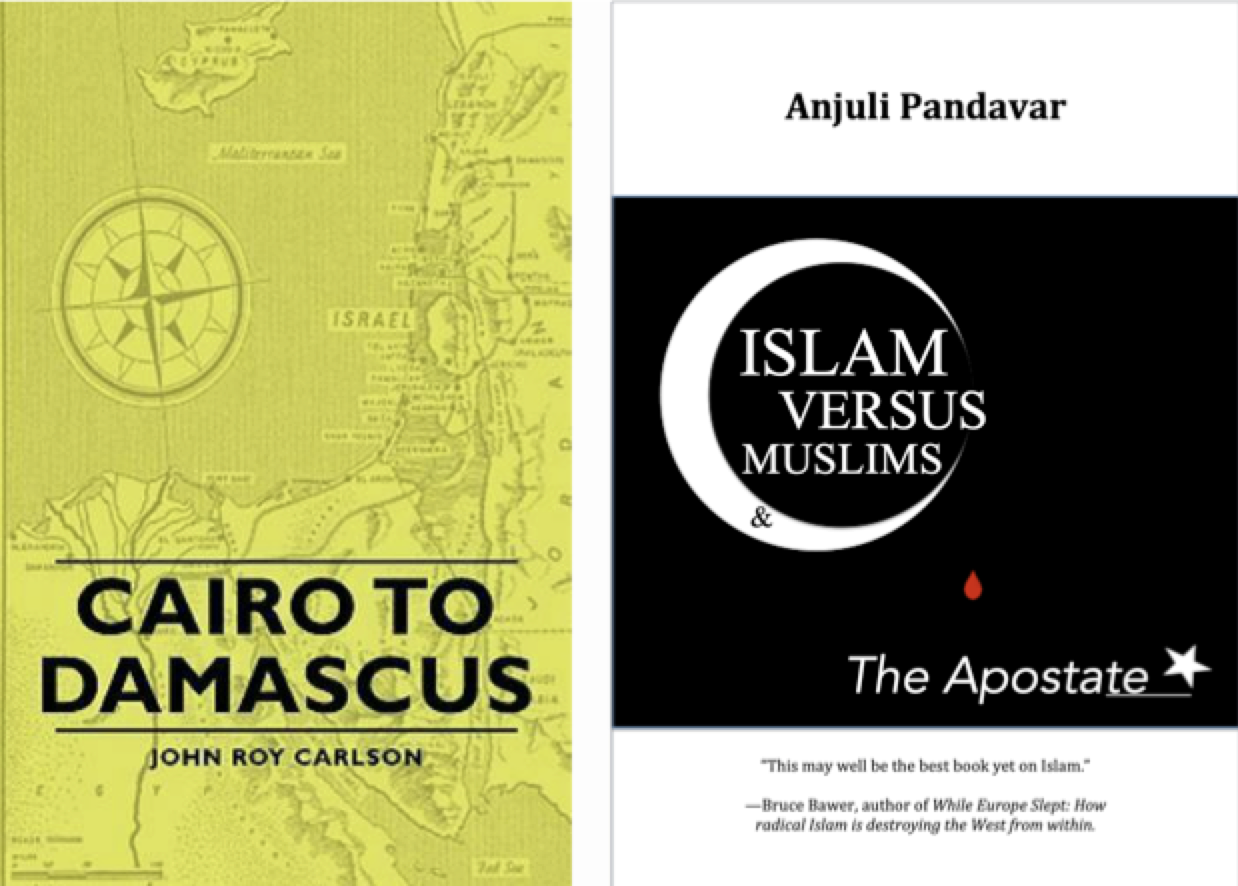 Translated by Małgorzata Koraszewska, with input from Anjuli Pandavar.